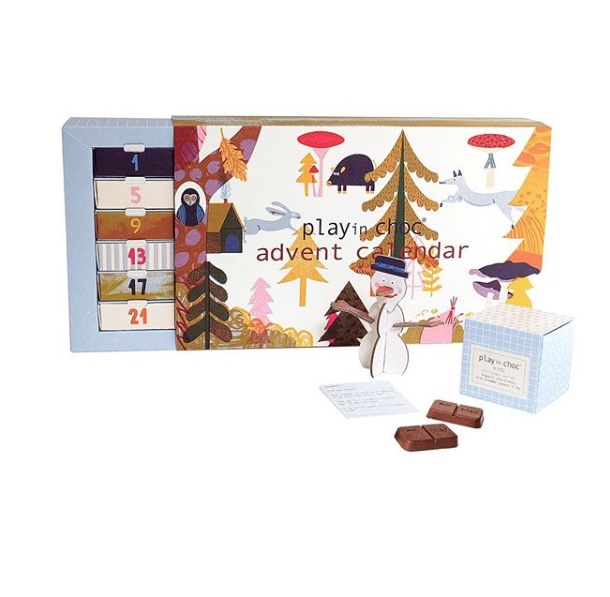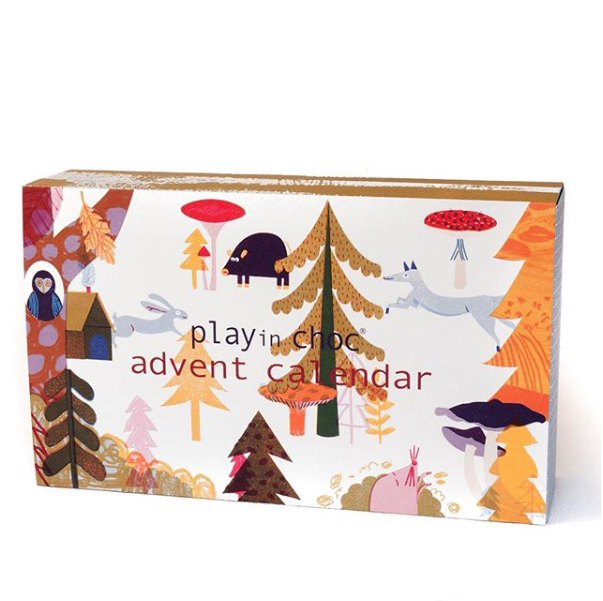 Advent Calendar
In addition to the woodland themed animals for PlayIn Choc I illustrated Christmas series with an individual advent calendar box, which which contains 24 little drawers filled with animals and chocolate.
Once each drawer is removed, replace back to front to form a new picture which will be completed on Christmas Eve. The outer sleeve of the advent can also be opened up into a landscape to play with all 24 toys.
All pictures by PlayIn Choc.