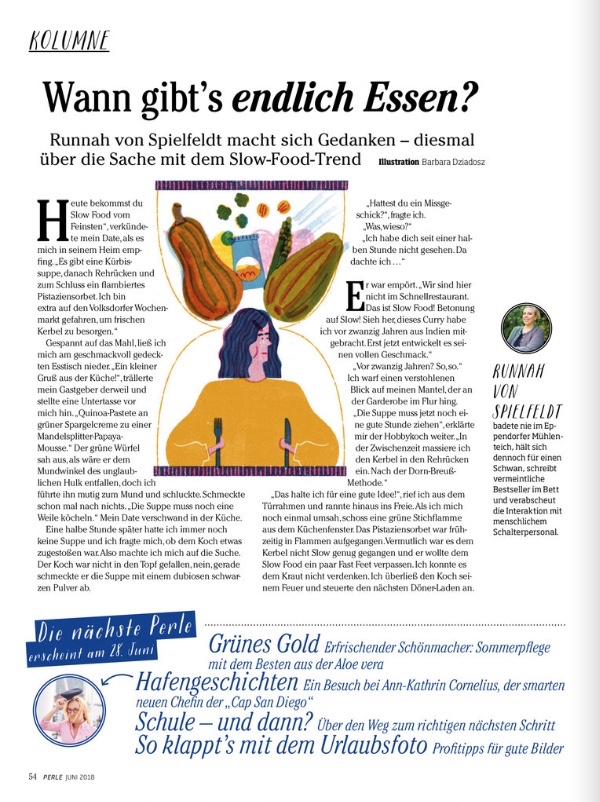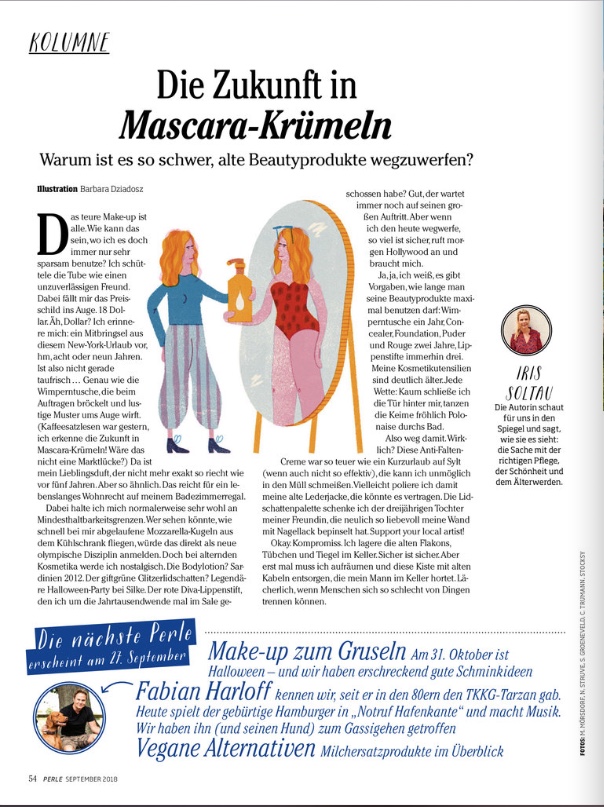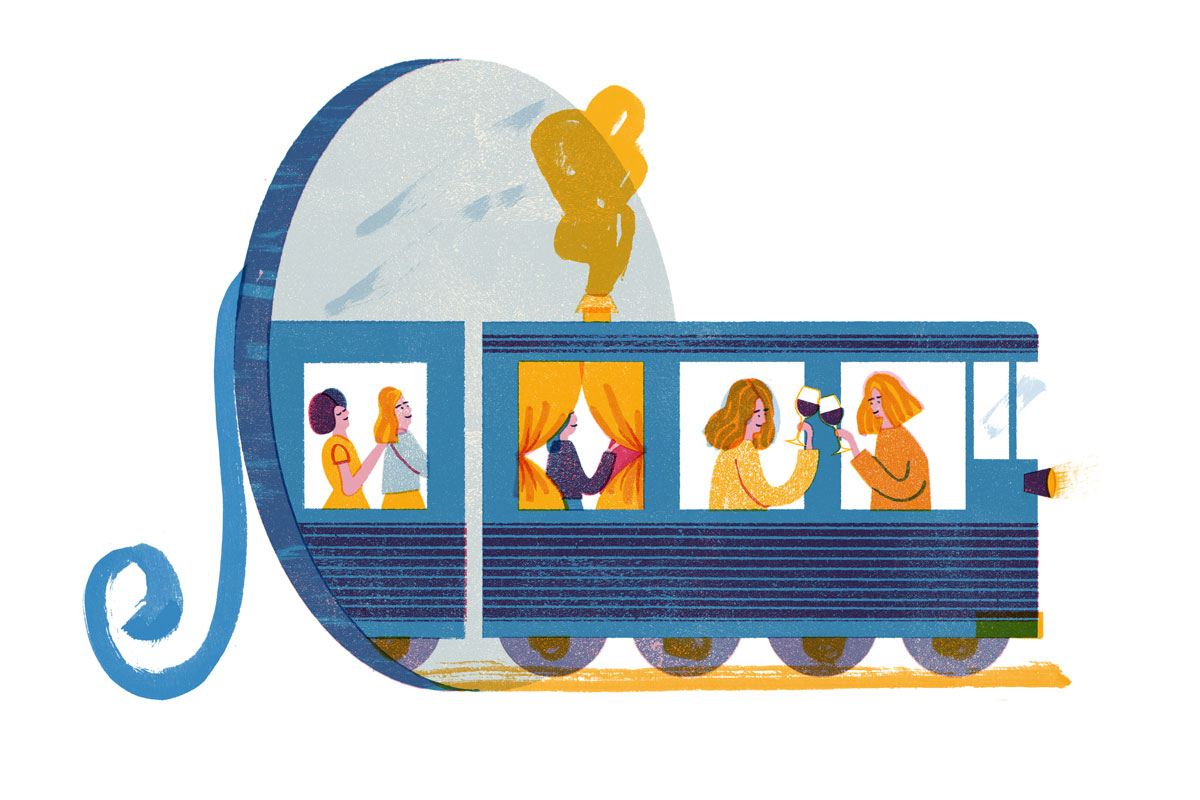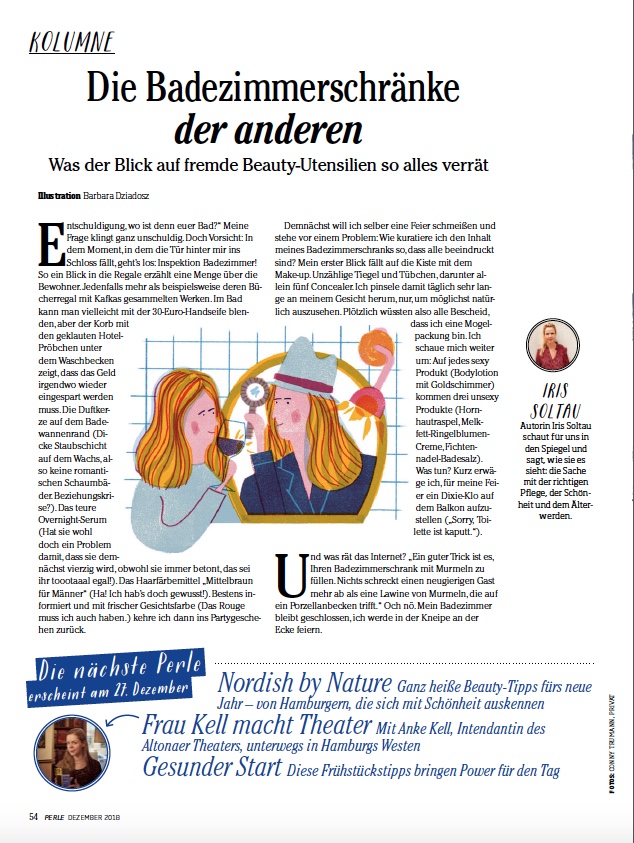 Budni customer magazine
I´m creating monthly illustrations for Budni`s customer magazine "Perle" for their column working on topics around food, beauty and family.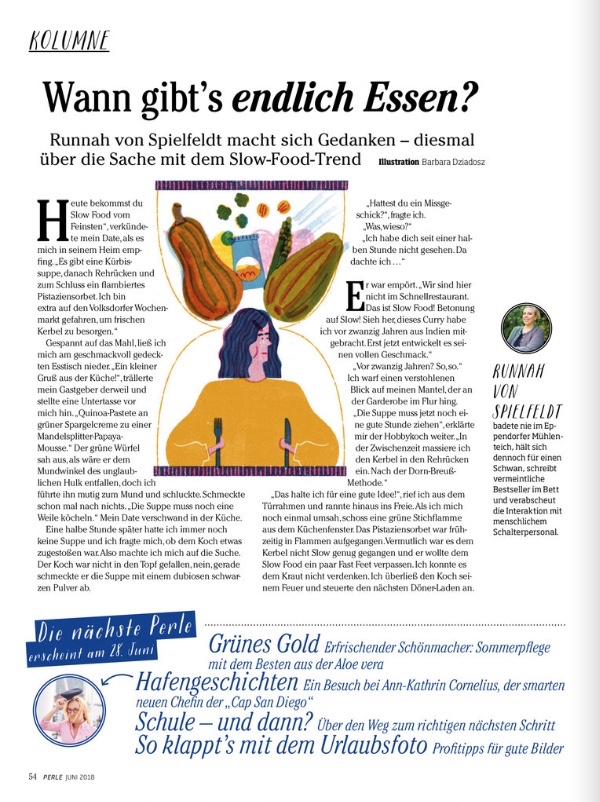 Adults Only hotels
An article about the advantages and disadvantages of adult only hotels.
Holiday memories
This months column was all about holiday memories and how hard it is to let old beauty products go.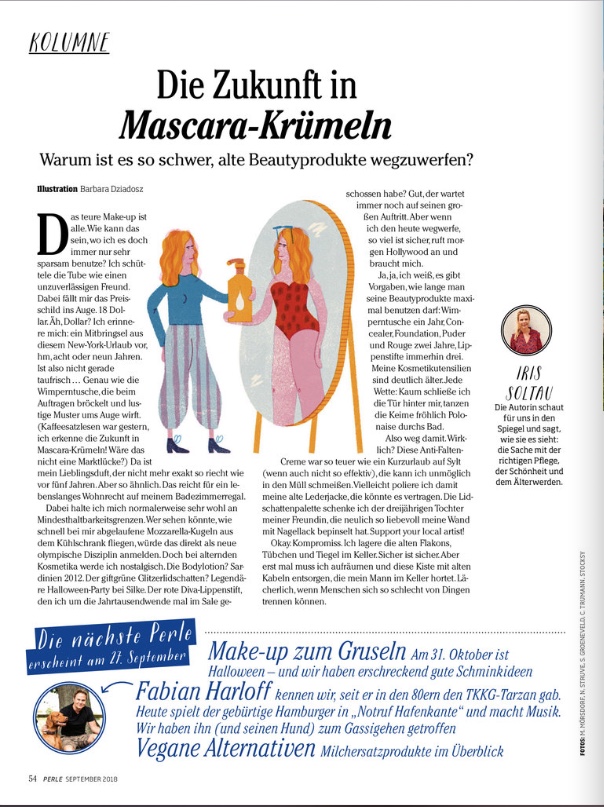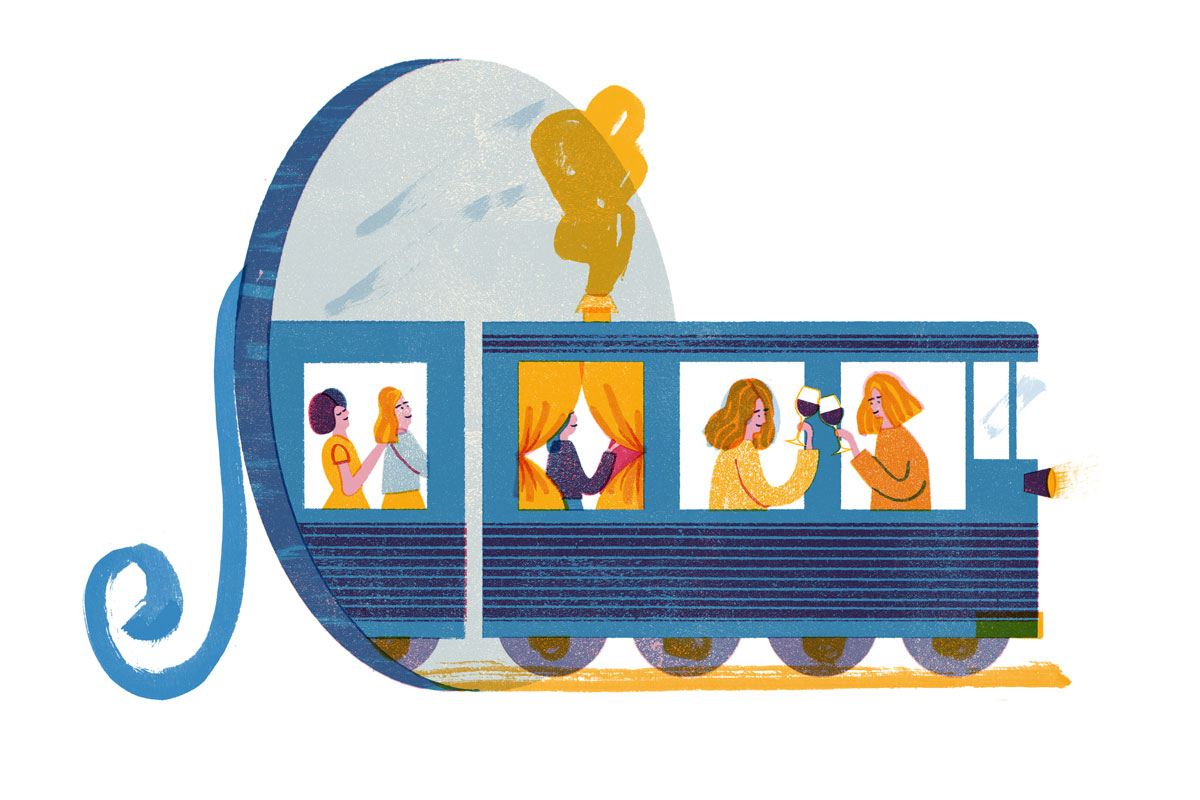 Bathroom
The December issue of the Perle column is about that awkward curiosity you feel when you inspect your hosts bathroom utensils while on a party.